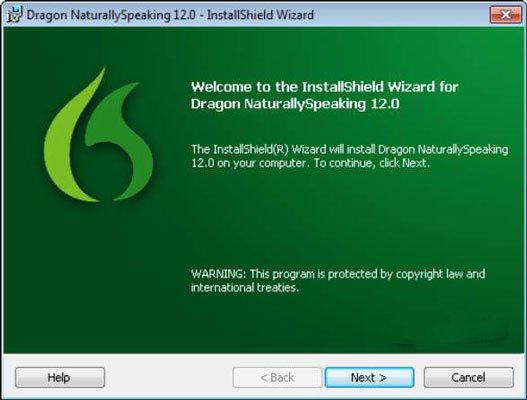 While the Dragon NaturallySpeaking Software is known for delivering 99% or more accuracy, it is obvious to know that it would never misspell any word. However, the software can make some mistakes in choosing the wrong word.
For an example – If a person writes to the bank 'I have trouble paying this year' instead of 'I am double paying this year', then there's going to be a big problem due to the human mistake.
And in this case, no software or tool or computerized grammar checker would be able catch the error as both sentences are grammatically correct. So, performing proof reading would be the best way to detect and remove such errors.
To perform proofread in Nuance Dragon NaturallySpeaking Software, you won't have to hear your text, but you can hear your dictation in two ways –
#1. Playback Your Voice
You can play the recording of your dictation using the Dragon NaturallySpeaking Software to proofread. However, this feature is not available in the Home edition.
#2. Read the Text
Another way to proofread is to read what the Nuance Dragon NaturallySpeaking Software has generated out of your dictation.
However, the Dragon NaturallySpeaking text-to-speech feature uses a computer-synthesized voice feature to convert the text into speech.
Well, the Playback feature is always the best method to proofread as it lets you know what you actually said, rather than what you think you must have said.
And above all, knowing what you actually said is important if you truly wish to proofread the dictation by Nuance Dragon NaturallySpeaking Software. Playing back your voice does always help users to do a better job of correcting the mistakes occurring with Dragon NaturallySpeaking dictation and ensure maximum accuracy in the future.
And if you choose text-to-speech read back, it will let you hear what the Nuance Dragon NaturallySpeaking Software actually typed rather than what you actually said.
It also helps you detect the errors occurring in the dictation of the Nuance Dragon NaturallySpeaking Software which are sometimes more obvious when you hear them than when you see them.
If you have a visual impairment, the text to speech feature would be greatly useful to verbally copy documents or e-mail messages to the NaturallySpeaking window and play them.
Do you want to learn more ways to proofread the dictation from Dragon Software? Call us on toll-free +1 702 430 6099